Ongoing and closed projects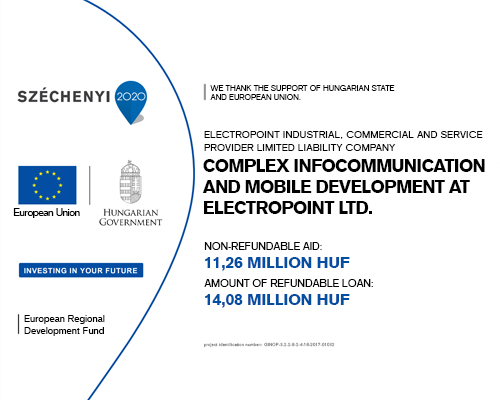 COMPLEX INFOCOMMUNICATION AND MOBILE DEVELOPMENT AT ELECTROPOINT LTD.
Amount of contracted aid: 11 255 530.- HUF
Aid rate: 40%

Development objective:
Development of a shop management and handling system.
Webshop system connection to ERP system. Products are managed from the ERP, so pricing, introduction and promotion can be solved within one process. Orders are received in the ERP, customers are stored automatically, so we can easily manage supplier orders, shipping postings and campaign managements.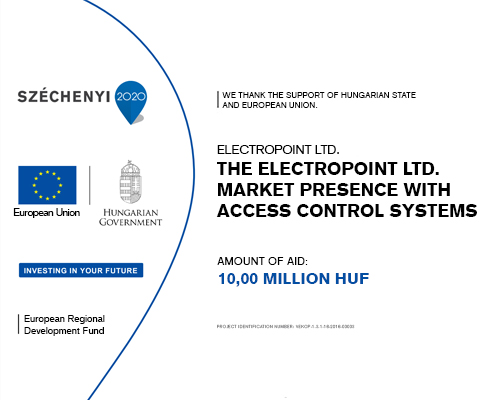 ELECTROPOINT LTD. MARKET PRESENCE WITH ACCESS CONTROL SYSTEMS
Amount of contracted aid: 10 000 000.- HUF
Aid rate: 50%
As part of the project, we intend to carry out the following activities:
Market research:
We use a subcontractor specialising in market research, who assesses the specificities of the country and the information about the target market. The justification for market research is that, without knowledge, we would not be able to make the right decisions, so we would choose the wrong channels, forms and ways to reach our targeted market. Market research is not necessary to decide to open up to German-speaking markets, as we have already done so, but to obtain a more accurate picture of the effective appearance by evaluating secondary data.