Ongoing and closed projects
Complex Infocommunication and Mobile Development at Electropoint Ltd.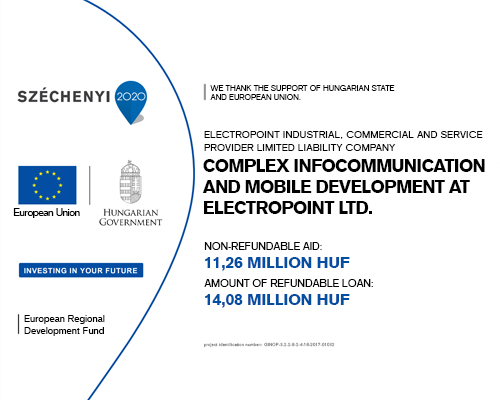 COMPLEX INFOCOMMUNICATION AND MOBILE DEVELOPMENT AT ELECTROPOINT LTD.
Amount of contracted aid: 11 255 530.- HUF
Aid rate: 40%

Development objective:
Development of a shop management and handling system.
Webshop system connection to ERP system. Products are managed from the ERP, so pricing, introduction and promotion can be solved within one process. Orders are received in the ERP, customers are stored automatically, so we can easily manage supplier orders, shipping postings and campaign managements.